6 min read
Earth Day 2022: Plastic Waste, Climate Change & Reusable Bottles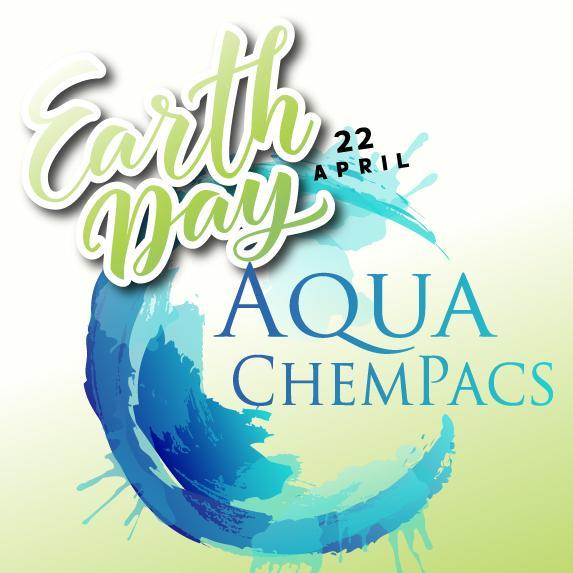 This Earth Day, let's pledge to do right by the Earth 365 days a year. Here we look at how single-use plastic waste contributes to climate change, and what individuals and corporations can do about it.
A (brief) history of plastics.
How Plastic Contributes to Climate Change2
Plastics come from from fossil fuels. Although recycling would help, less than 10% of plastic is recycled worldwide. The rest winds up in the environment.
When not properly disposed of, plastic waste emits greenhouse gases in both air and water, and on average, each minute, a garbage truck's worth of plastic is dumped into the ocean. Burning plastics creates smog and dangerous pollutants.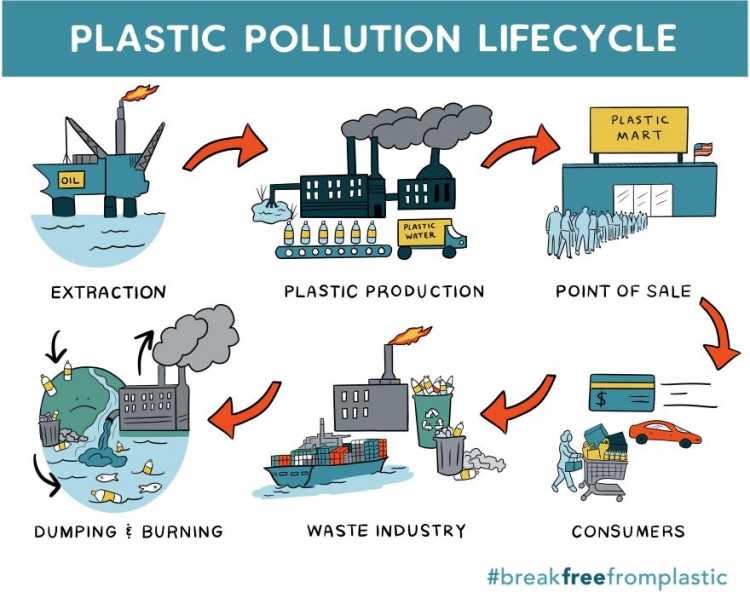 ---
Personal responsibility at the consumer level can only go so far. For real change, industry must lead the way. Home Depot and Starbucks are two corporations creatively taking charge.
Here's what Home Depot's Chief Sustainability Officer said when asked about his company's efforts in reducing single-use plastics:3
What is behind the company's push to reduce single-use plastics? What are the results so far?
As scientists continue to study the impact plastic has on our environment, particularly our oceans, we better understand why it's important to reduce single-use plastics. We're approaching that reduction in a few ways. We are partnering with suppliers to improve products and packaging. Those efforts eliminated 1.44 million pounds of plastic and replaced another 7.73 million pounds of virgin plastic with recycled plastic in 2019. We're working to eliminate waste through a variety of Circular Economy initiatives, such as collecting used plant containers from customers for reuse by our suppliers. In our private-brands packaging, we're swapping plastics and other materials for biodegradable materials like molded pulp and paper.
What sustainability trend excites you the most for its near-term potential?
Waste reduction through circularity. Through years of manufacturing, we now have an abundance of resources that can be repurposed, recycled and reused to produce new products.3

Starting last year, Starbucks released tonal mint-green hot (16oz) and cold (24oz) cups that can be reused upon each subsequent visit.4
Starbucks Corporation is working with Ocean Conservancy to support their global effort towards a plastic-free ocean. As part of Starbucks' ongoing commitment to reduce waste by 50% by 2030, the company continues to test and learn from programs geared toward reducing single-use cups.

In discussing the promoting of reusable cups, Starbucks said [...]:
The challenge is how to make choosing reusables as convenient as you expect from Starbucks. 
Our goal by 2025 is to create a cultural movement towards reusables by giving customers easy access to a personal or Starbucks provided reusable cup for every visit making it convenient to reuse wherever customers are enjoying their Starbucks Experience.
And by the end of next year, customers will be able to use their own personal reusable cup for every Starbucks visit in the US and Canada – including in café, drive-thru and mobile order and pay.5
Impact
But what can we do to help with plastic waste? Eliminate single-use plastics and reuse bottles on the individual level and at the corporate level. Whether it's coffee cups, pots for plants, or cleaning bottles, reusing containers is important.
Aim to ship less freight. Use solutions that save space and weight to reduce your carbon footprint & greenhouse emissions.
Get involved in Earth Day activities your own neighborhood:
ChemPacs Approach
Each time an Aqua ChemPac cleaning bottle is reused, one less bottle reaches a landfill. Over the last year alone, we have prevented an estimated 36 million bottles, the equivalent of 6,804,000 pounds of plastic waste, from reaching landfills.
Green Seal Certified formulations
Biodegradable and phosphate-free formulas
No excessive packaging materials
Less weight means decreased emissions
50% savings in chemicals
90% reduction in landfill waste

More Work to Be Done
We know there is much work still to be done, and are constantly innovating to find superior delivery methods for our cleaning products.
Potential future packaging & product innovations here at Aqua ChemPacs include:
Replacing our vials with more sustainable containers.
Using more natural derivatives in our products.
Analyzing the chemistry and viability of new solutions in packaging.
Looking critically at all aspects of packaging (entire lifecycle).
Educating consumers on non-disposable cleaning options.
Listening to customer suggestions and feedback.
Read more about our predictions for the future of cleaning products.
Ready to switch to totally dissolving products in your commercial cleaning? Request samples using the buttons below.
---